The new Dreamcast version is now available ! (It's working !!!)
The theme in this version is the Console War.
Graphic improvements , mostly in the shooting game :
Before :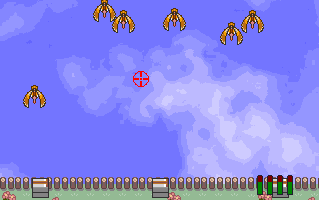 After :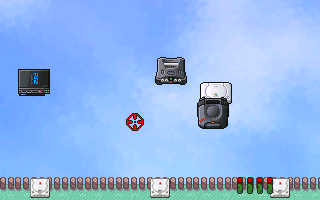 You're shooting on Jag and N64 on the Dreamcast
and you're shooting on Amiga and Dreamcast
on the Windows version !
You can grab the Dreamcast & Windows version in the
download section.

FRANCAIS :
La nouvelle version Sega Dreamcast est enfin disponible !
Le theme de cette edition est La Guerre des consoles.
Les graphismes ont été amélio
...
Read more »