Menu du site
Statistique
---
Total online: 1
Guests: 1
Users: 0
Forme d'entrée
Page d'accueil » 2012 » November » 10 » Dreamcast version CONSOLE WAR EDITION
---
7:11 PM
Dreamcast version CONSOLE WAR EDITION

The theme in this version is the Console War.
Graphic improvements , mostly in the shooting game :
Before :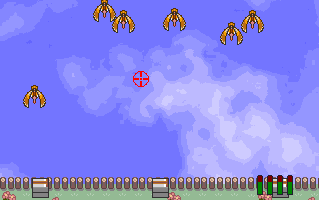 After :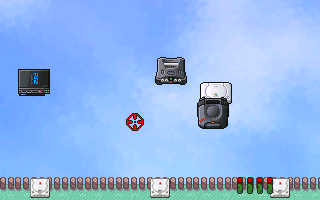 You're shooting on Jag and N64 on the Dreamcast
and you're shooting on Amiga and Dreamcast
on the Windows version !

You can grab the Dreamcast & Windows version in the download section.

FRANCAIS :
La nouvelle version Sega Dreamcast est enfin disponible !
Le theme de cette edition est La Guerre des consoles.
Les graphismes ont été améliorés , surtout le jeu de tir. (Voir images ci-dessus)

Sur la version Dreamcast , on tire sur des Jaguar et des N64.
Sur la version Windows , on tire sur L'Amiga et la Dreamcast !
Vous pouvez le télécharger dans la section Download.

The new Dreamcast version is now available ! (It's working !!!)
Blabla | Rating:

5.0

/

1
Nombre total de commentaires: 6

6 SFD

(2016-03-05 3:56 PM)

0

drjt

4 zouzzz de http://dreamcast-news.blogspot.fr

(2012-11-26 9:10 AM)

0

Salut,

Newsé : http://dreamcast-news.blogspot.fr/2012/11/console-war-editon-v17.html

Merci pour la pub !

(Regarde le com' que je t'ai mis sur ton site , il y a un probleme)

3 alexislight

(2012-11-25 9:43 PM)

0

gracias! thanks man! the dc version is the best! n.n

1 VasiliyRS

(2012-11-25 6:37 PM)

0

Thank you for Dreamcast version.

You're welcome !

I'm planning to do an Open version of my game. (OpenDeliveryMan or something like that)

And thank you everybody !
Recherche
Calendrier
Archives des enregistrements
Amis du site